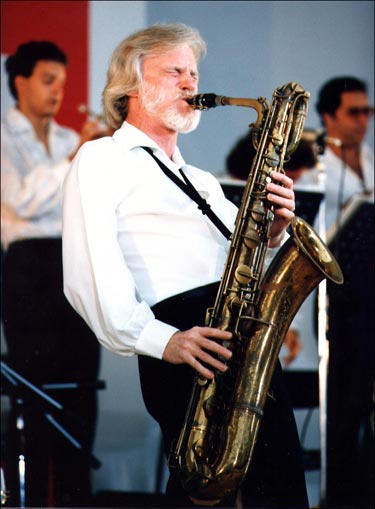 The Gerry & Franca Mulligan Foundation is pleased to announce the 2023 Gerry Mulligan Jazz Challenge.
The contest is open to students of all instruments in grades 9-12. Contestants must complete the registration form below and submit a video link of themselves performing Gerry's famous composition "42nd & Broadway." A lead sheet of the song is available here:
Lead Sheet
As a reference, you can listen to Gerry playing 42nd & Broadway here.
Students and band directors may also download the Concert Jazz Band arrangement here:
CJB Score
The contest runs from Feb 1 – March 20, 2023. Winners will be announced on April 6, 2023. Please review the Official Rules and use the registration form below when you are ready to submit your video. Good luck!