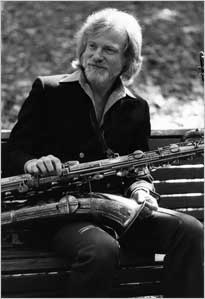 Teachers and Students: Gerry Mulligan is one of the undisputed jazz greats of all time. We are asking educators and students to discuss Gerry's contributions and write about how his music has influenced "you."
In 50 words or less, please describe how Gerry Mulligan has influenced your teaching, playing or life.
Four winning essays will be chosen (two teachers and two students). The winning teacher essayists will each receive a $200.00 award and the winning students will each receive a $100.00. The winning essays will be published on the official Gerry Mulligan website.
Eligibility and Requirements: The contest is open to educators and students with a valid school email address. Contest deadline: May 1, 2017 at 11:59pm PST.

The contest is now closed. Thank you for your submissions and see you next year.